Groups of believers have been meeting in our current home for nearly a century. Who we are has been enriched by layers of history and the many traditions and people that have passed through our home which has all shaped who we are today.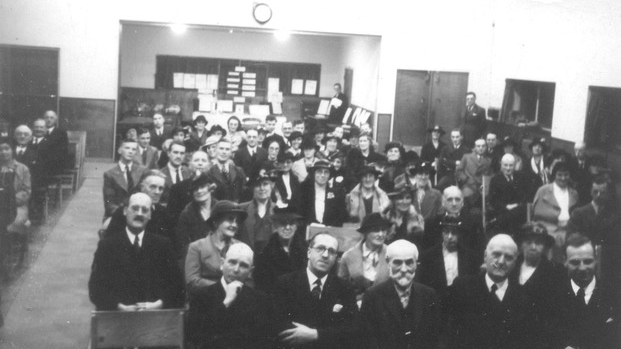 Our home was built in 1934 when a group of Christian believers decided it needed a custom-made place to meet. The Balham Assembly of Brethren believers had outgrown their original meeting place in Balham Grove and so paid for a hall to be built at 48 Endlesham Road.
Endlesham Hall, as it was then known, survived the bombs of the Second World War and in the 1950s the congregation added another hall to the original building. For the next 30 years the hall became known as a hub for local young people. The photo above shows the very first group of people who met in our house.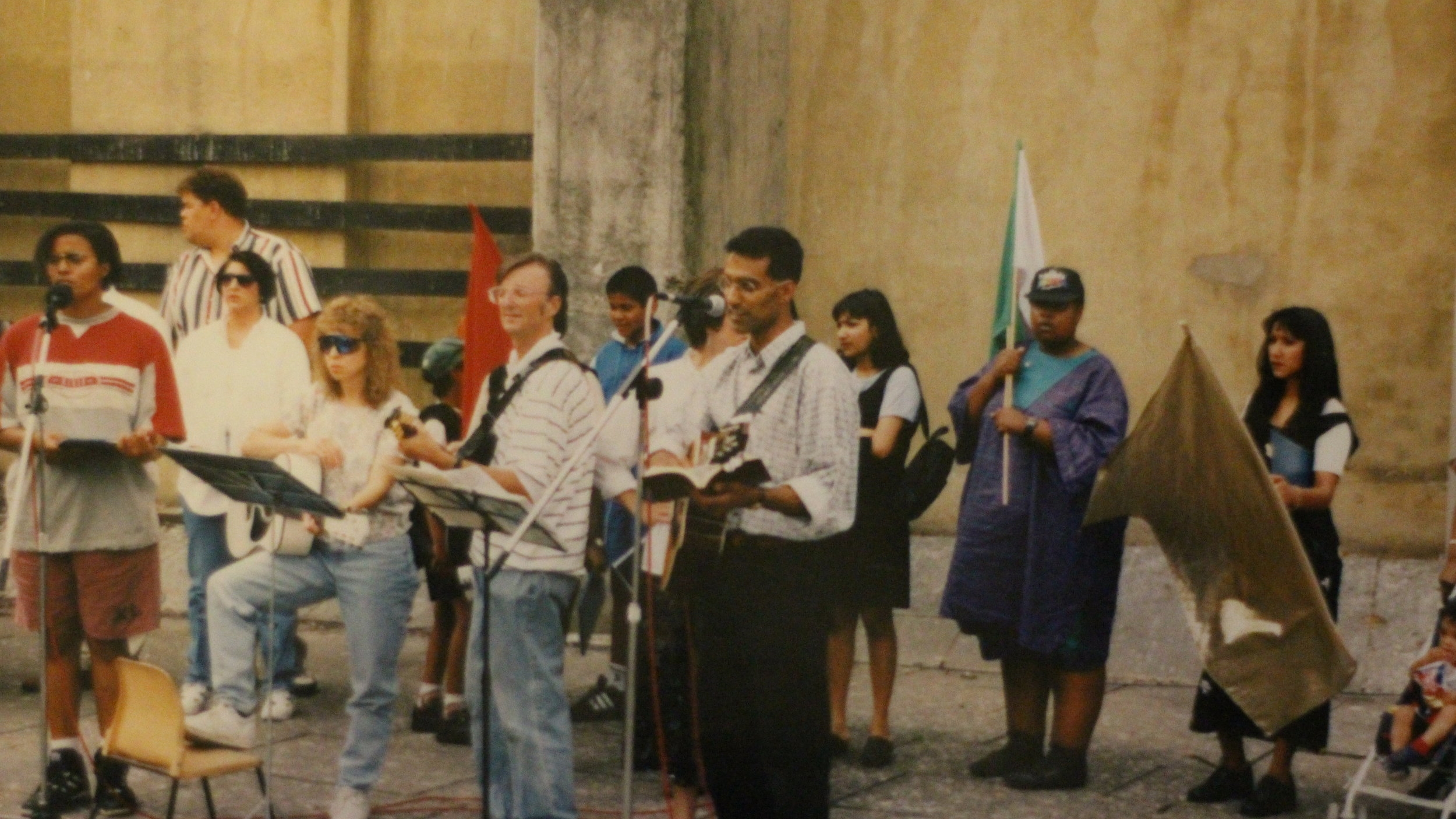 Before we started calling ourselves Kalos and Balham Community Church, many members of our community were already meeting together under a different name.
Pastor Des first arrived at the church in 1992 with his wife Sue and one-year-old daughter Rehema, with both Des and Sue having worked as youth leaders for Scripture Union. In 1993, the congregation became a part of a network of churches across London called Ichthus Christian Fellowship (ICF), and for the first 11 years we were known as 'Balham Ichthus Fellowship'.
In 2003 we felt God was calling us in a different direction. The leaders heard clearly from God about coming out of the Ichthus movement and we soon became Balham Community Church.
As well as strengthening our roots in the local community, we widened our vision to go beyond Balham. Since then, we have taken teams of people from BCC to work in India, Moldova and Gambia as well as partnering with Citizens UK for many years, learning to work with institutions from different backgrounds to affect social change.